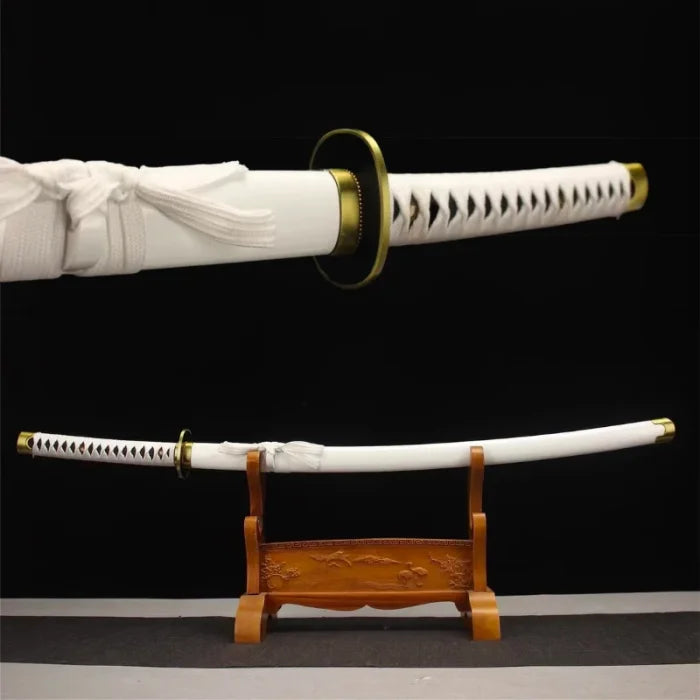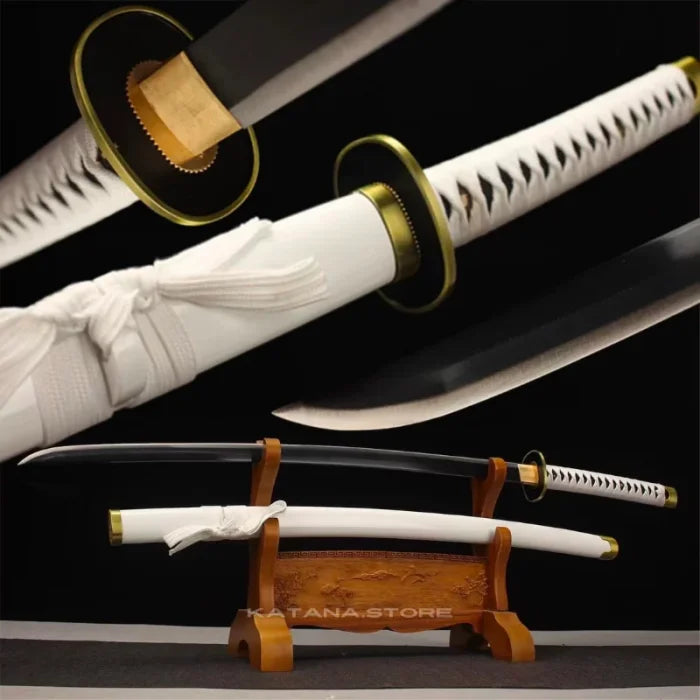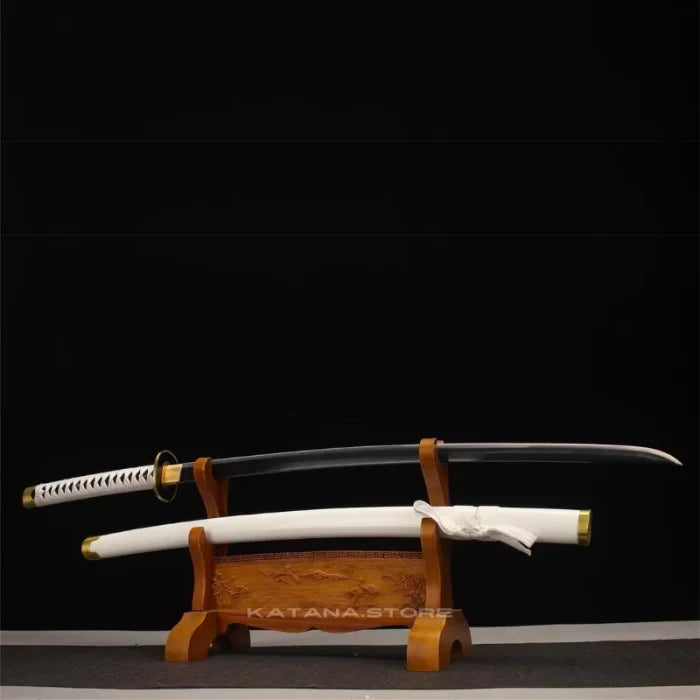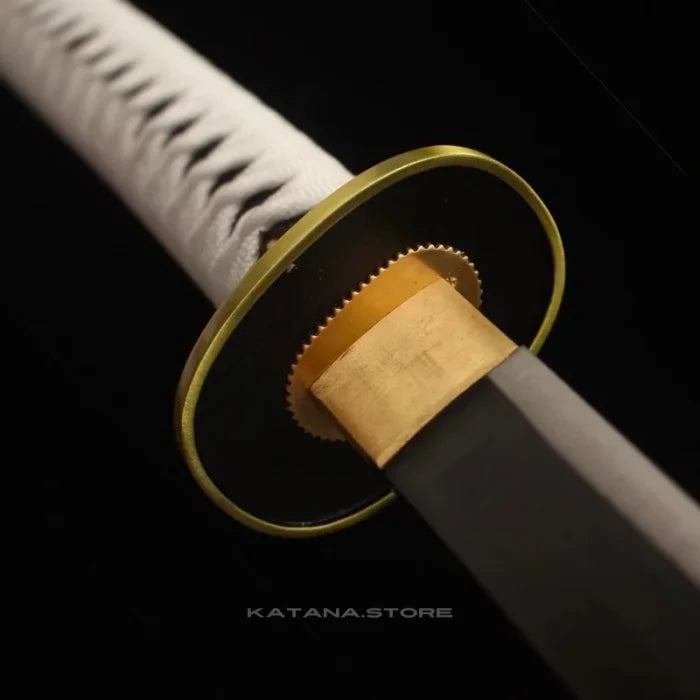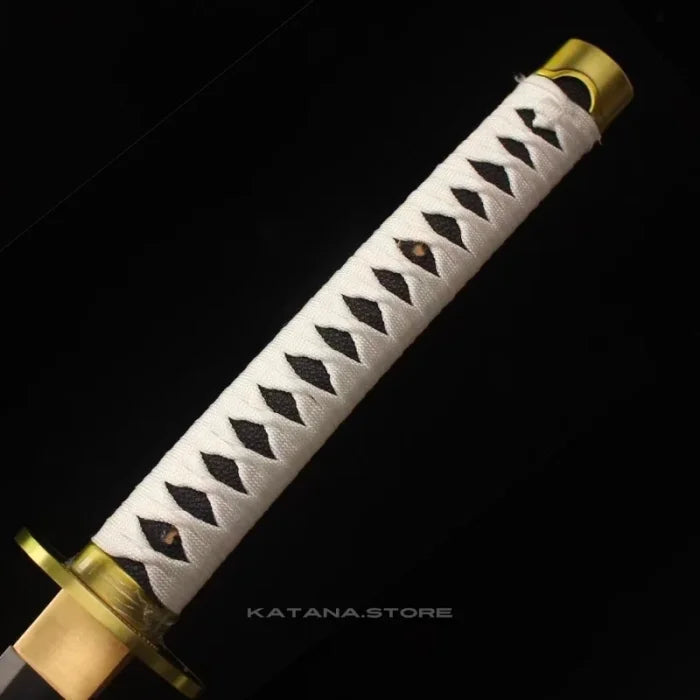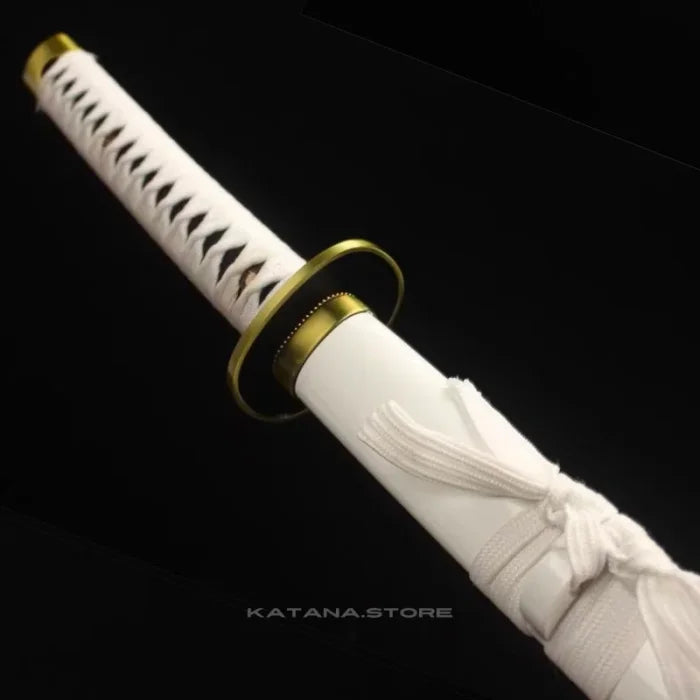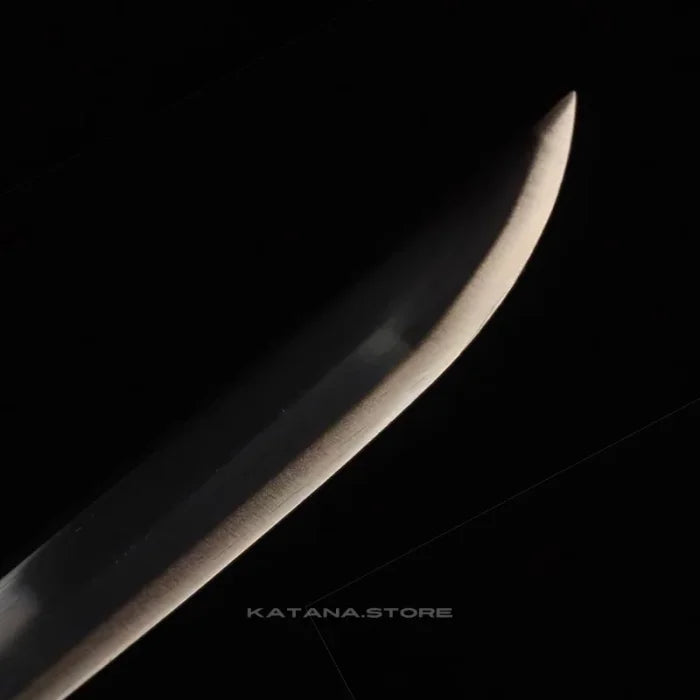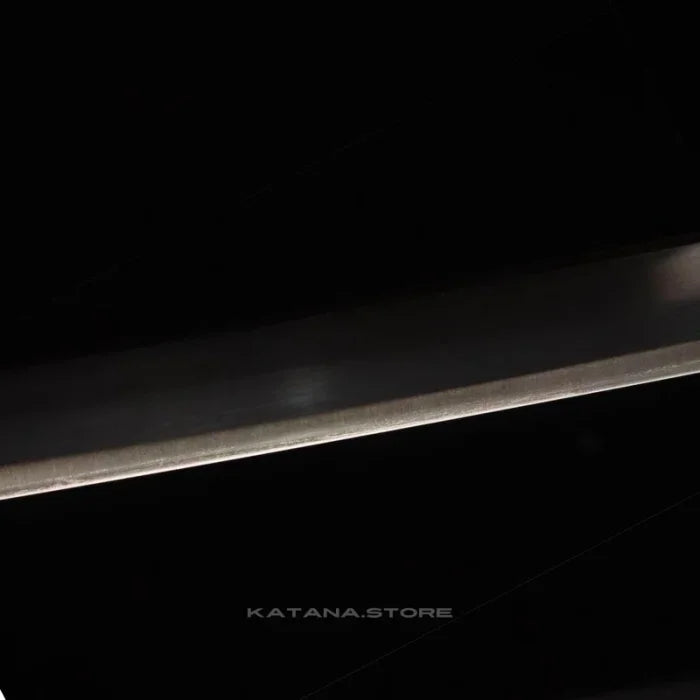 Wado Ichimonji Replica
---
EXTRA 15% OFF EVERYTHING | CODE : CD15
Wado Ichimonji


Wado Ichimonji is a fictional sword in the anime and manga series "One Piece". It is one of the twelve Supreme Grade Swords, known as the "O Wazamono", and is wielded by the character Roronoa Zoro. In the world of One Piece, the Wado Ichimonji is considered one of the finest swords and is known for its sharpness and strength.

Where did Zoro get Wado Ichimonji

Roronoa Zoro acquired the Wado Ichimonji sword from the sword master, Kuina. Zoro met Kuina when he was young and was defeated by her in a duel. Kuina told Zoro that if he could defeat her in a thousand matches, she would give him her Wado Ichimonji sword. Unfortunately, Kuina died before their thousandth match, so she gave the sword to Zoro as a token of their friendship and as a reminder for him to continue improving his swordsmanship.

Wado Ichimonji katana

Our Wado Ichimonji Katana Replica is a stunning tribute to the iconic weapon from the popular anime and manga series "One Piece". This collectible piece is designed to match the look and feel of the original sword, with a sharp and sturdy blade made from high-quality carbon steel. The handle is wrapped in traditional ray skin and black cord, offering a comfortable grip and adding to the overall authenticity of the piece.

The tsuba (hand guard) is made from alloy and features intricate details, while the scabbard is crafted from wood and finished in a deep black lacquer. The Wado Ichimonji Katana Replica is an excellent addition to any One Piece collection and is sure to impress fans of the series with its attention to detail and exceptional craftsmanship. Whether you're looking to display it in your home or office, or simply admire its beauty, this replica katana is the perfect way to pay homage to one of the most famous swords in anime and manga history.
Average processing time: 0 to 3 working days.

Average delivery time:

USA & Canada: 7-14 days
Europe: 7-14 days
Rest of the World: 12-21 days

Feel free to reach our team if you have any question:

info@katana.store

Please note that our katanas are hand forged according to the Japanese tradition and know-how. Depending on the complexity of the model, our blacksmiths may require additional time to forge your Japanese sword.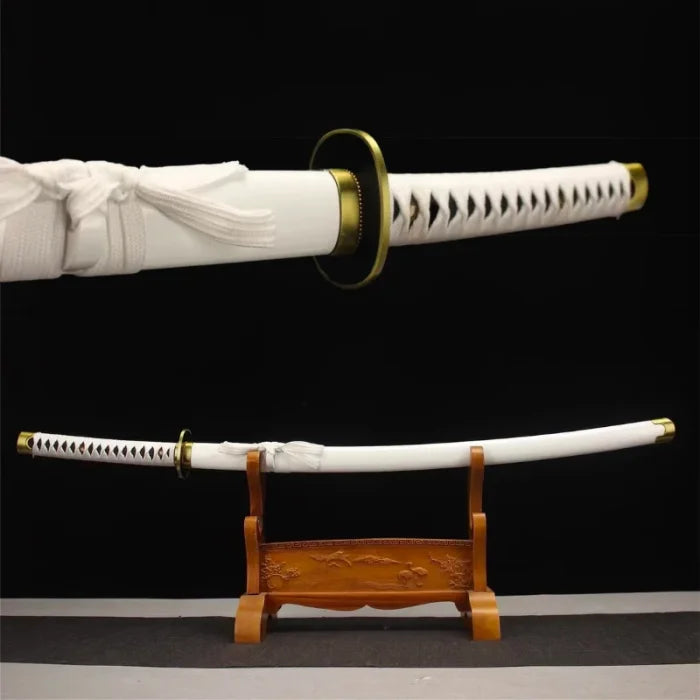 It is perfectly legal to own a katana in the United States from the age of 18. Please note that each country has its own laws regarding the legality of owning a Katana. Please check your country's laws for more information.
Yes, all our katanas are full tang, which means that the blade of the sword extends all the way through the handle and is secured with pegs or rivets. This construction provides a strong and balanced sword with good handling and durability.
The katanas are sharpened by default. If you want a blunt katana, do not hesitate to contact our team.
We take great pride in crafting high-quality katanas and making them available to customers around the world. We offer worldwide shipping, so customers can order a katana from us no matter where they live.

To ensure a smooth delivery, we always recommend that our customers check the import regulations for katanas in their country before placing an order.
You can contact us through our contact page! We will be happy to assist you.
How the Wado Ichimonji Replica is forged
This iconic Japanese sword is traditionally forged using a meticulous and time-intensive process. The blade is typically made from a combination of iron sands and charcoal that has been smelted in a traditional furnace. The steel is then repeatedly heated, folded, and hammered to remove impurities and create a strong, durable blade with a sharp edge.
The resulting sword is not only a functional weapon, but also a work of art that embodies the rich cultural history of Japan.