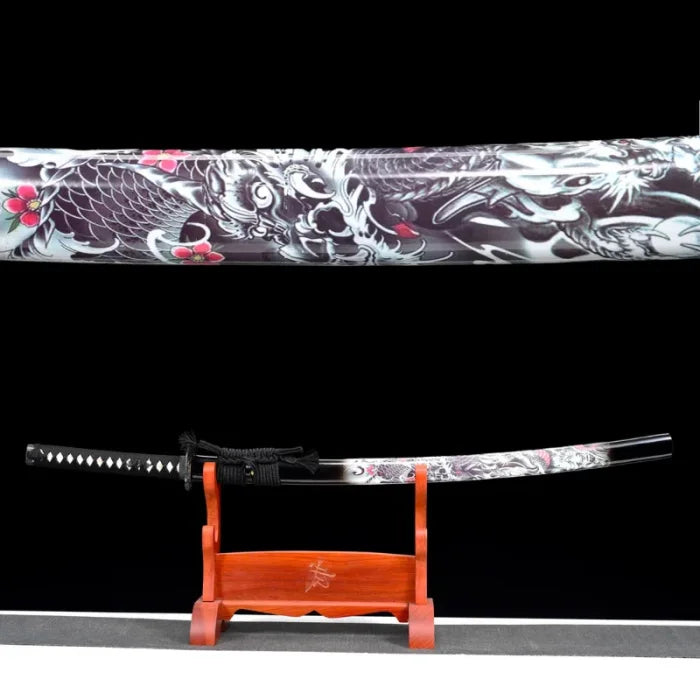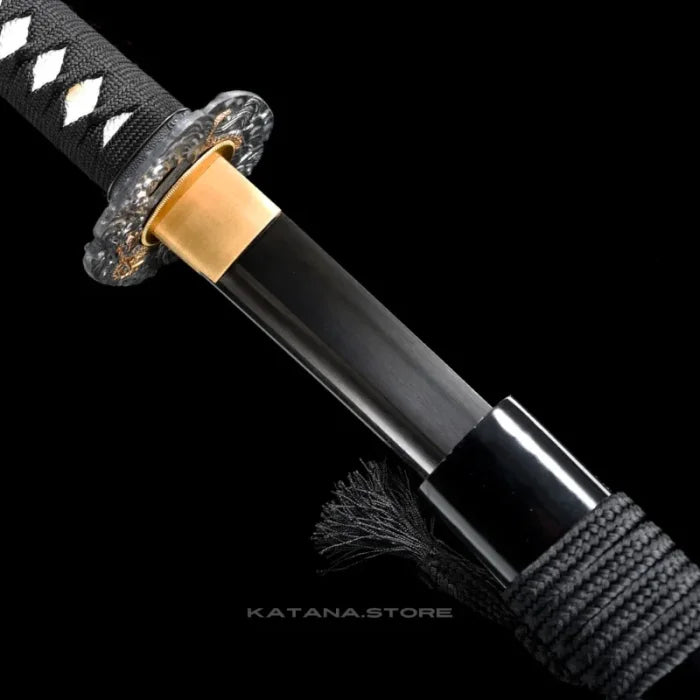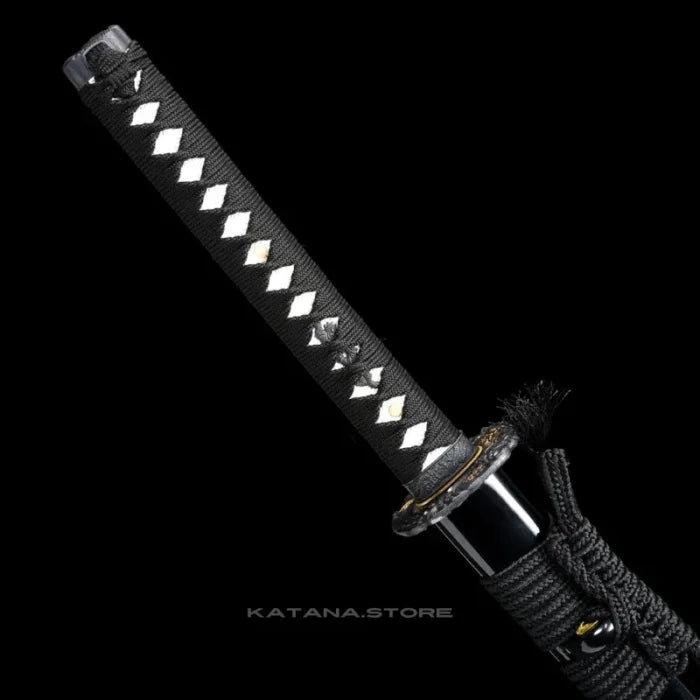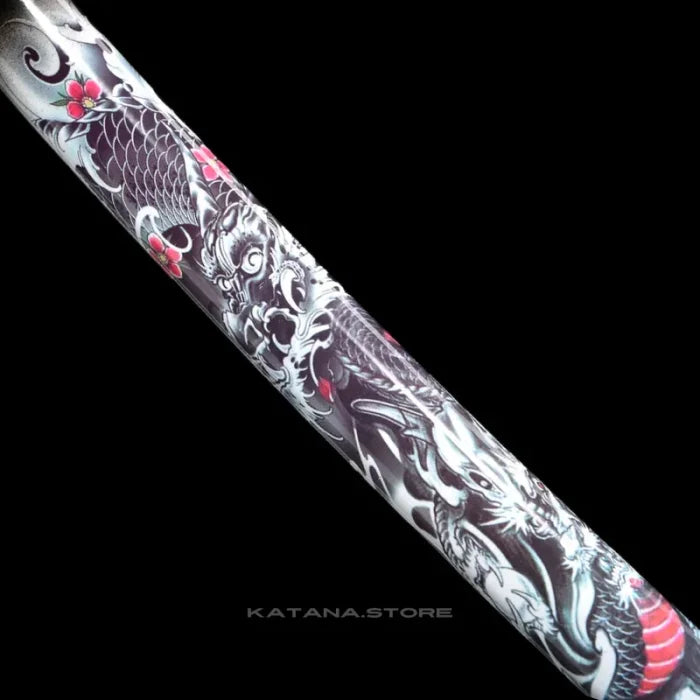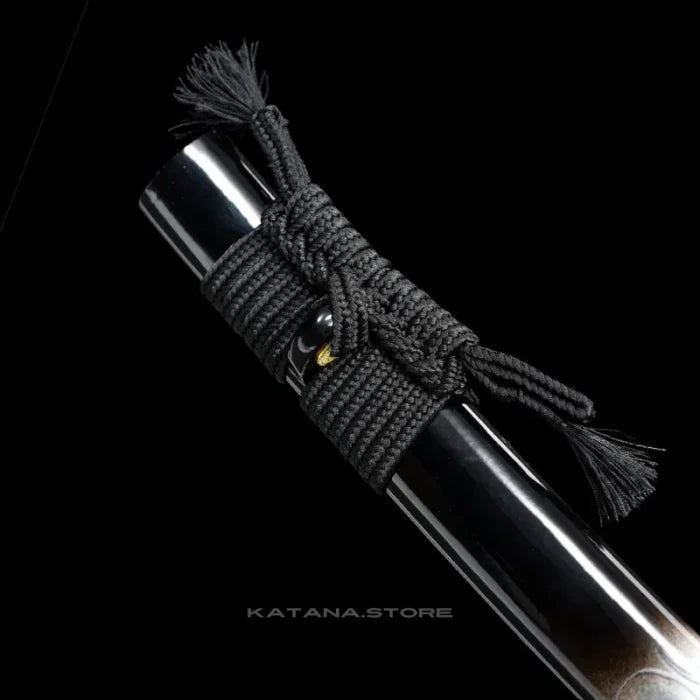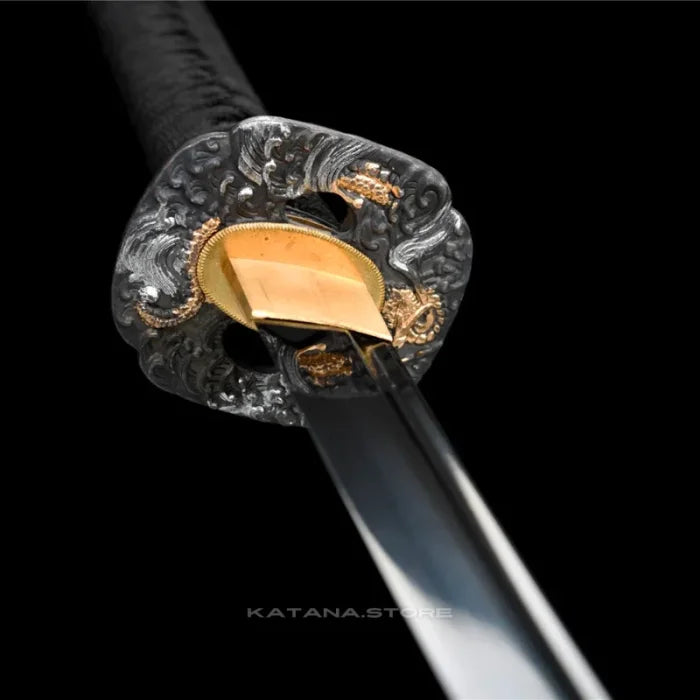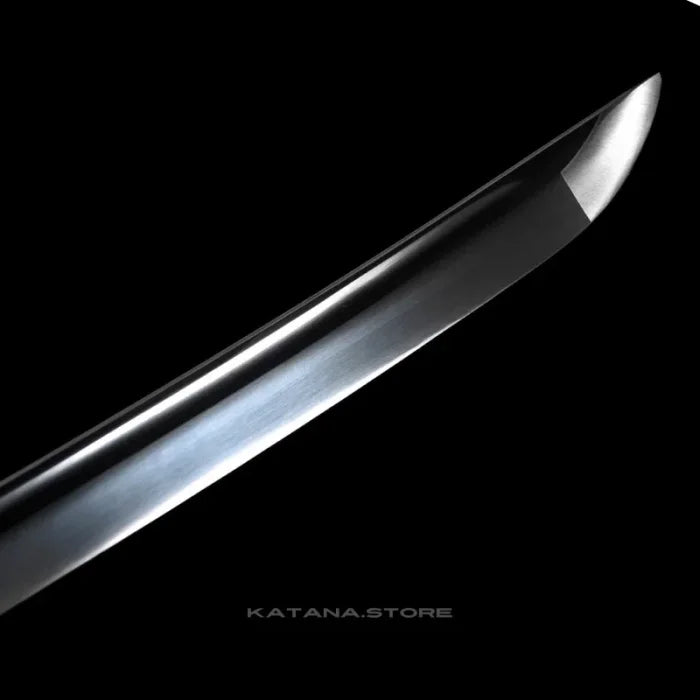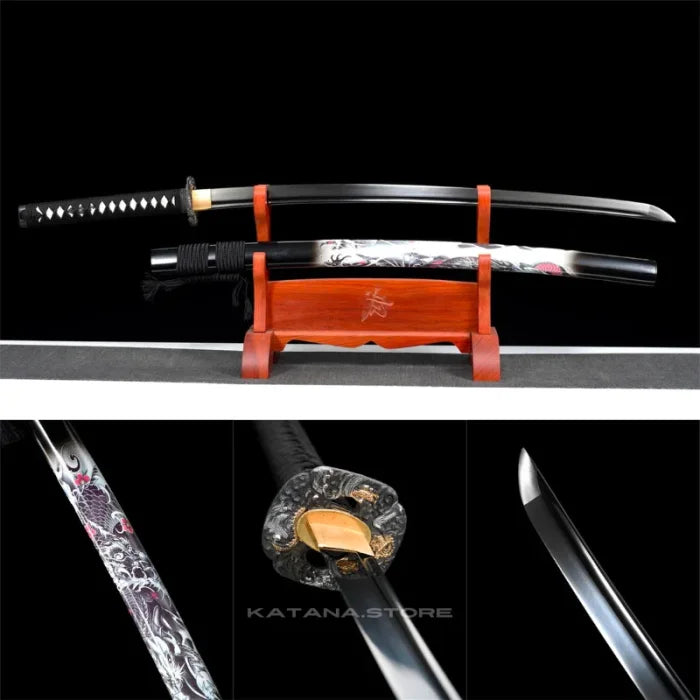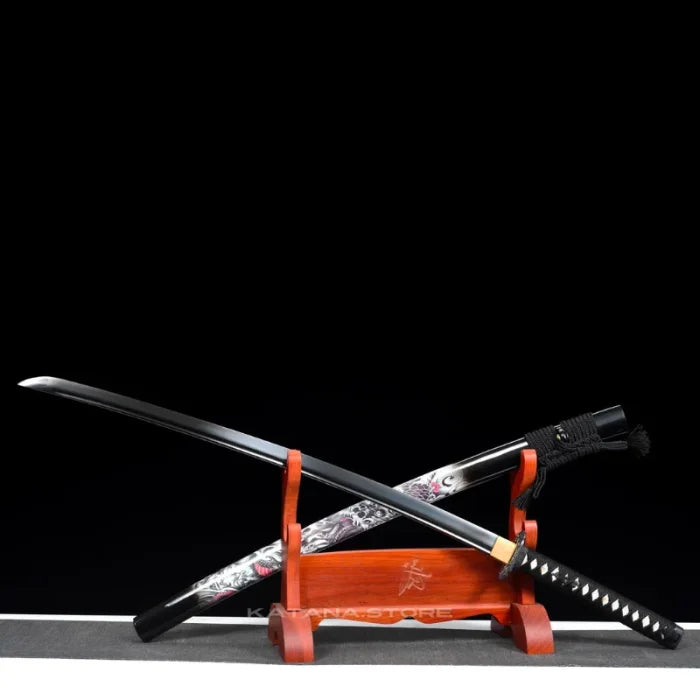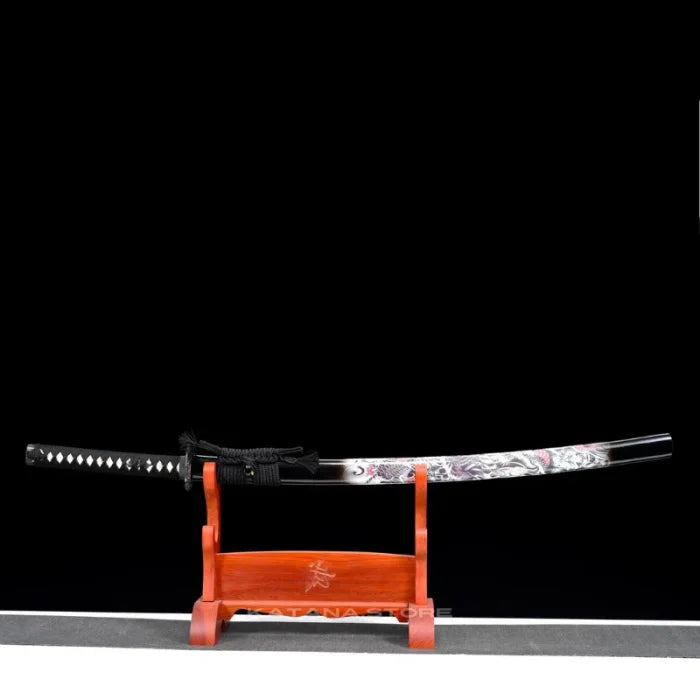 Chinese Dragon Sword
---
Katana with Chinese dragon scabbard


This black katana with a Chinese dragon print on the saya is an incredible and powerful weapon that embodies the elegance and mystique of ancient Asian culture. Crafted with precision and care, this katana is the perfect choice for those seeking a balance of beauty and strength.

The Chinese dragon, depicted on the saya of this katana, is a symbol of power, strength, and good luck in Asian culture. It represents wisdom, fortune, and auspiciousness, and is often associated with the emperor and other high-ranking officials. The dragon is also believed to possess control over the elements of nature, particularly water, and is revered for its ability to bring rain and ensure bountiful harvests.

In addition to its cultural significance, this black katana with a Chinese dragon print on the saya is a remarkable piece of artistry. The blade is crafted from high-quality stainless steel, ensuring strength and durability, while the handle is wrapped in white imitate ray skin and traditional cotton cord.
Average processing time: 0 to 3 working days.

Average delivery time:

USA & Canada: 7-14 days
Europe: 7-14 days
Rest of the World: 12-21 days

Feel free to reach our team if you have any question:

info@katana.store

Please note that our katanas are hand forged according to the Japanese tradition and know-how. Depending on the complexity of the model, our blacksmiths may require additional time to forge your Japanese sword.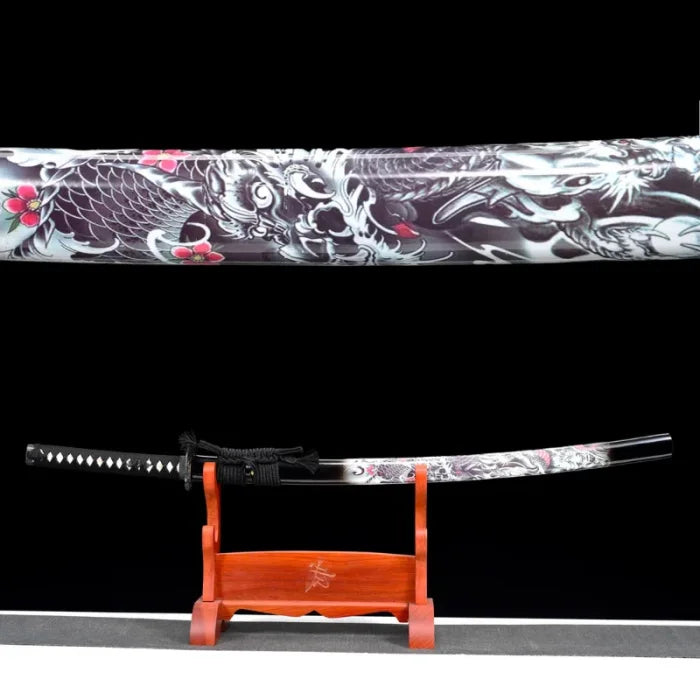 It is perfectly legal to own a katana in the United States from the age of 18. Please note that each country has its own laws regarding the legality of owning a Katana. Please check your country's laws for more information.
Yes, all our katanas are full tang, which means that the blade of the sword extends all the way through the handle and is secured with pegs or rivets. This construction provides a strong and balanced sword with good handling and durability.
The katanas are sharpened by default. If you want a blunt katana, do not hesitate to contact our team.
We take great pride in crafting high-quality katanas and making them available to customers around the world. We offer worldwide shipping, so customers can order a katana from us no matter where they live.

To ensure a smooth delivery, we always recommend that our customers check the import regulations for katanas in their country before placing an order.
You can contact us through our contact page! We will be happy to assist you.
How the Chinese Dragon Sword is forged
This iconic Japanese sword is traditionally forged using a meticulous and time-intensive process. The blade is typically made from a combination of iron sands and charcoal that has been smelted in a traditional furnace. The steel is then repeatedly heated, folded, and hammered to remove impurities and create a strong, durable blade with a sharp edge.
The resulting sword is not only a functional weapon, but also a work of art that embodies the rich cultural history of Japan.