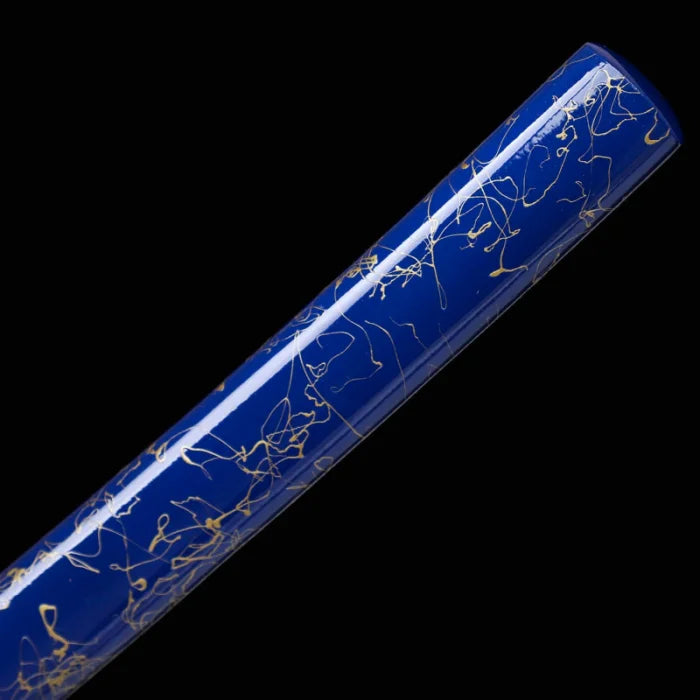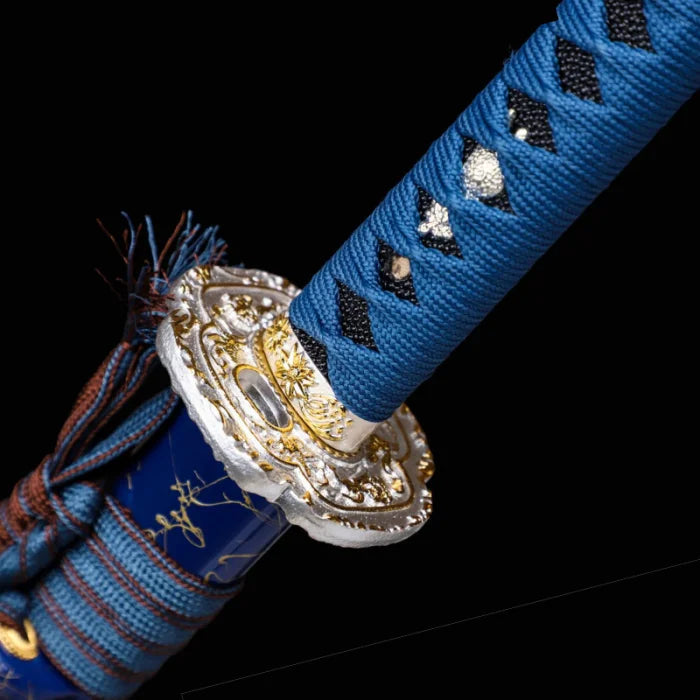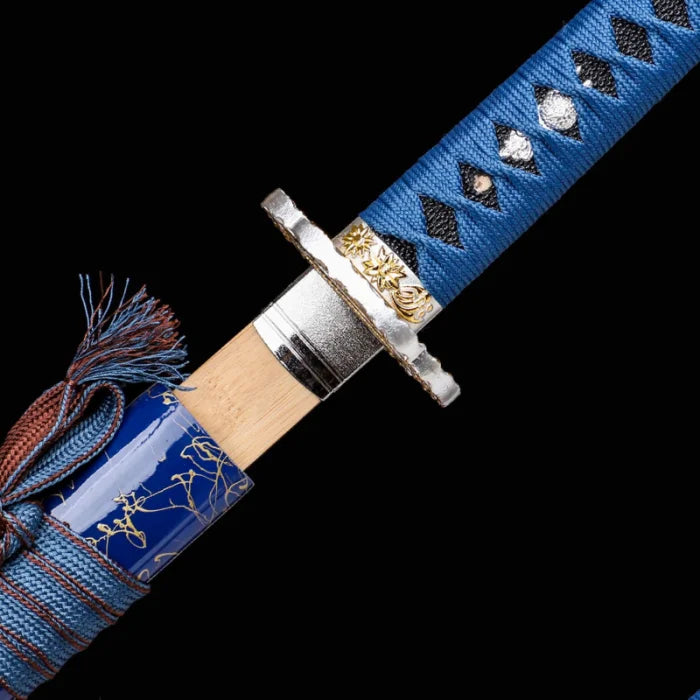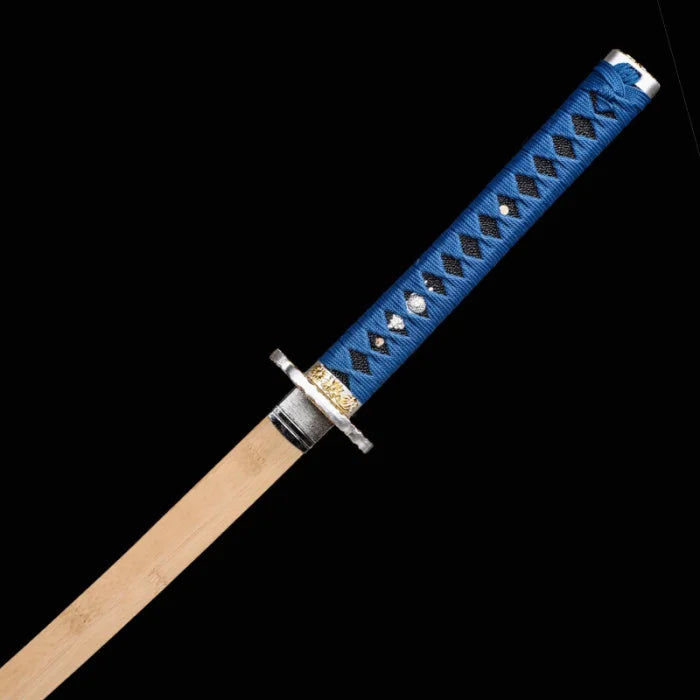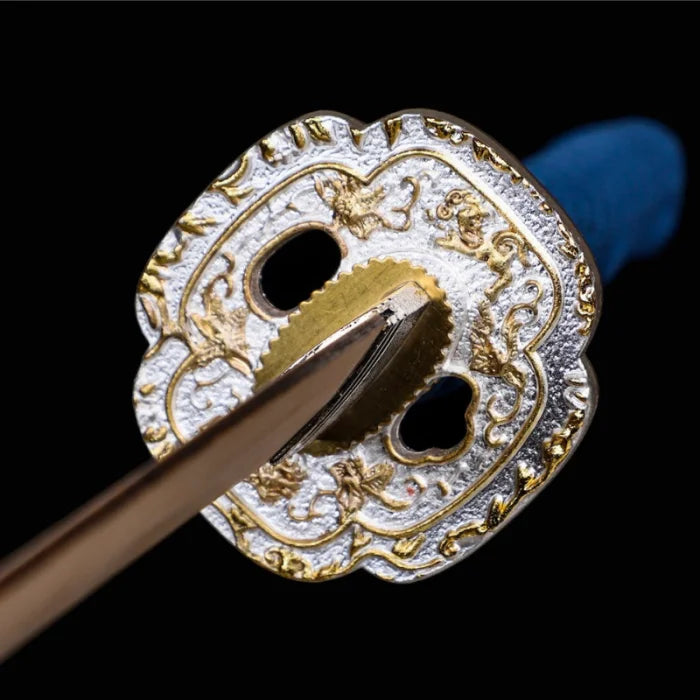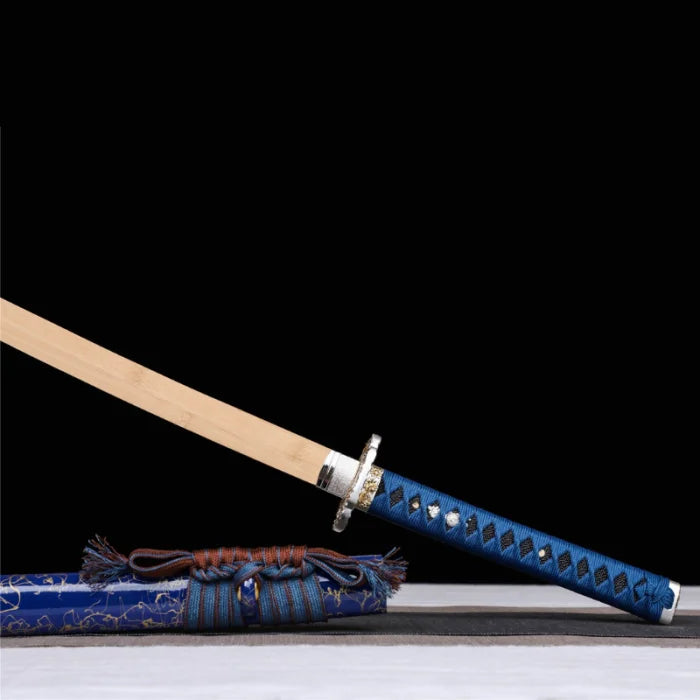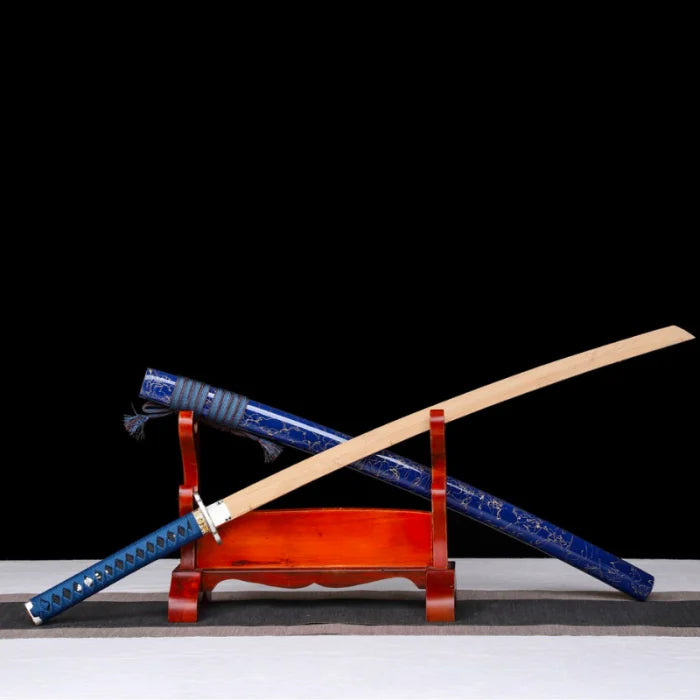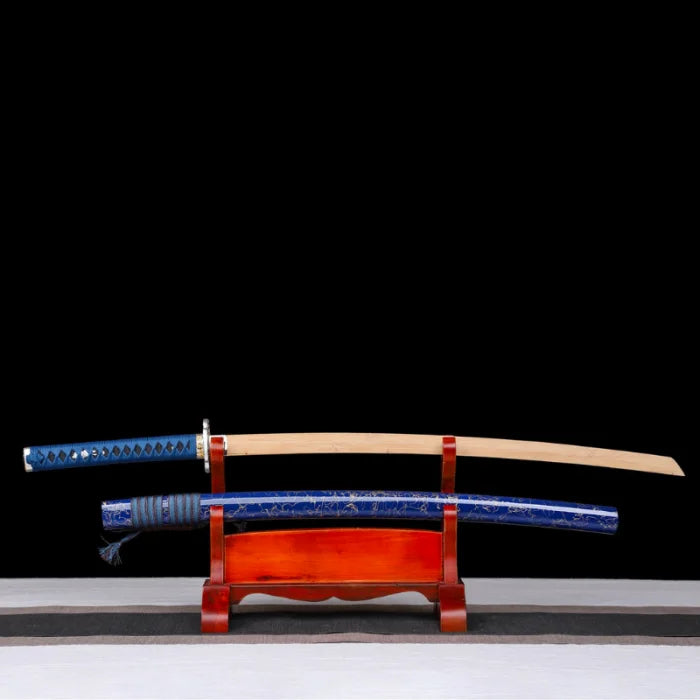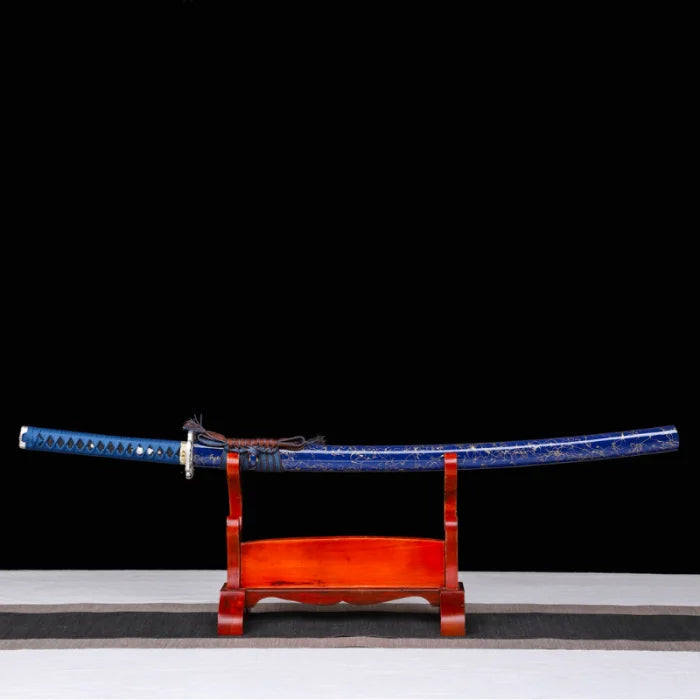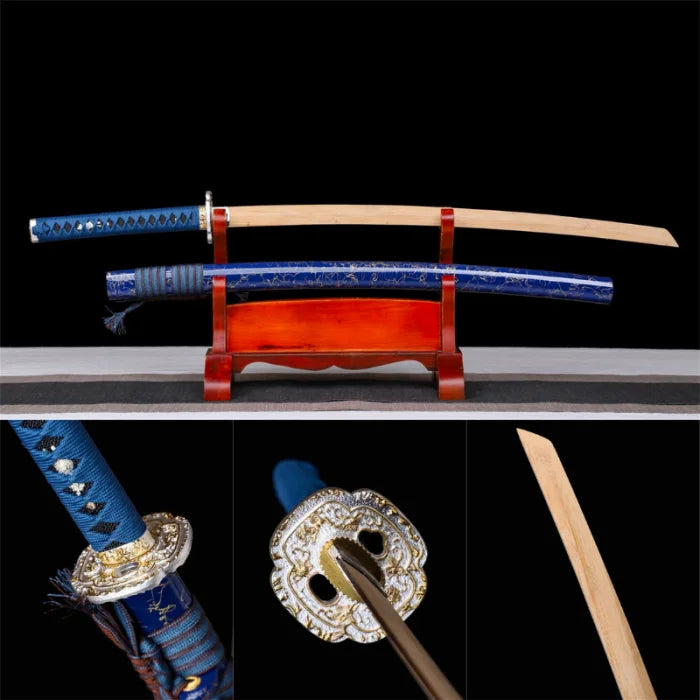 Blue Wooden Katana
---
EXTRA 15% OFF EVERYTHING | CODE : CD15
Blue bamboo wooden katana


Incorporate the Blue Wooden Katana into your routine and bring a piece of samurai spirit into your everyday life. Perfectly balanced, remarkably designed, and meticulously crafted, this katana is a testament to our commitment to quality and authenticity. Experience the balance, explore the tradition, and unleash your warrior spirit with the Blue Wooden Katana.

This blue wooden katana serves as an excellent tool for martial arts practitioners of all levels. Whether you're a seasoned samurai or a beginner starting on your journey, this katana is perfect for practice sessions, offering a realistic feel without the dangers associated with live blades.

Blue Wooden Katana Design and Details


Our Blue Wooden Katana is not just a tool for training; it's a masterpiece. The highlight of the katana is its bamboo wood construction. The solid bamboo structure is lightweight, providing an excellent balance that makes it easy to handle and maneuver.

The Handle


The handle is meticulously wrapped with a vibrant blue cord, a detail that brings elegance and functionality to this training sword. The cord wrap doesn't just enhance the look of the katana but also offers a secure grip, ensuring safe and accurate control during practice sessions.

The Scabbard

The scabbard, or saya, is another beautiful element that complements the entire piece. It's painted in a striking blue lacquer finish that is visually appealing and highly durable. The scabbard also features a matching blue cord, lending a harmonious and cohesive look to the katana.

Average processing time: 0 to 3 working days.

Average delivery time:

USA & Canada: 7-14 days
Europe: 7-14 days
Rest of the World: 12-21 days

Feel free to reach our team if you have any question:

info@katana.store

Please note that our katanas are hand forged according to the Japanese tradition and know-how. Depending on the complexity of the model, our blacksmiths may require additional time to forge your Japanese sword.