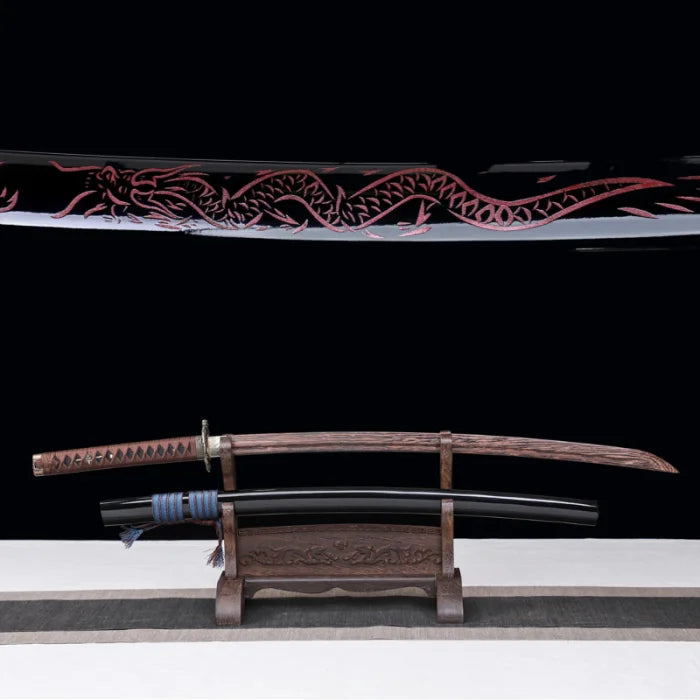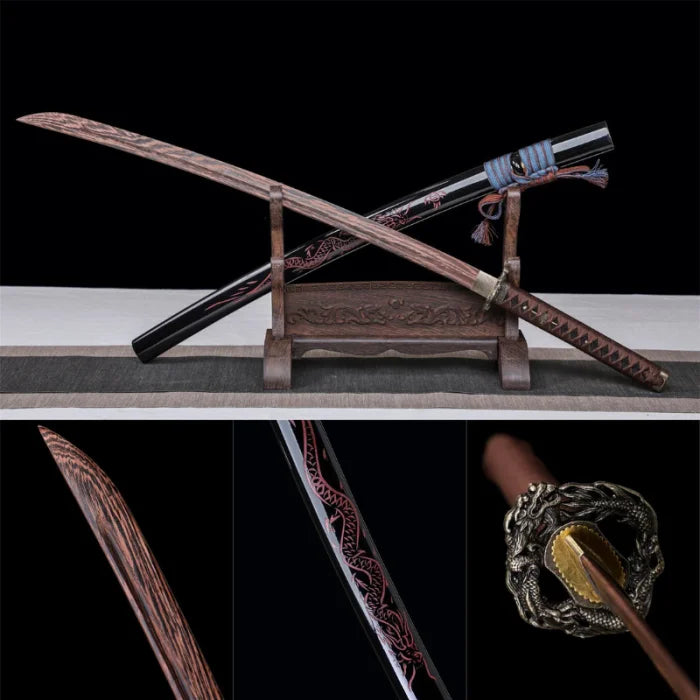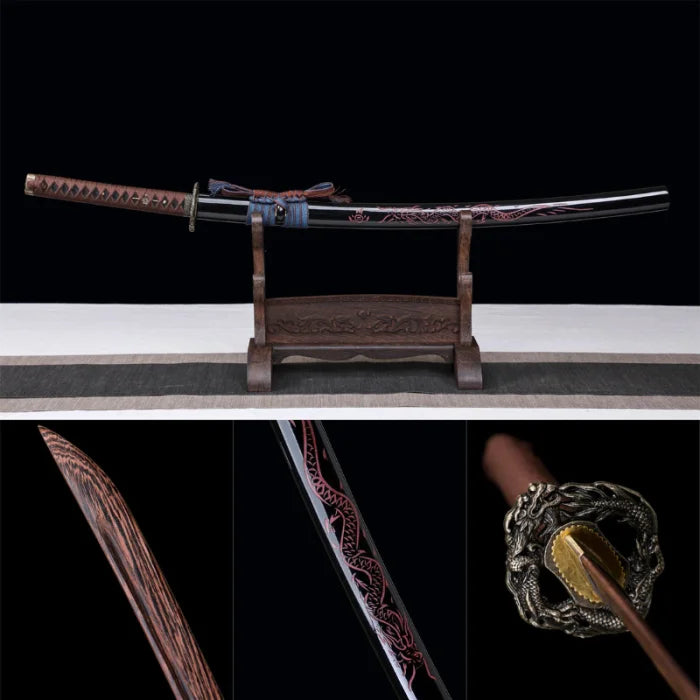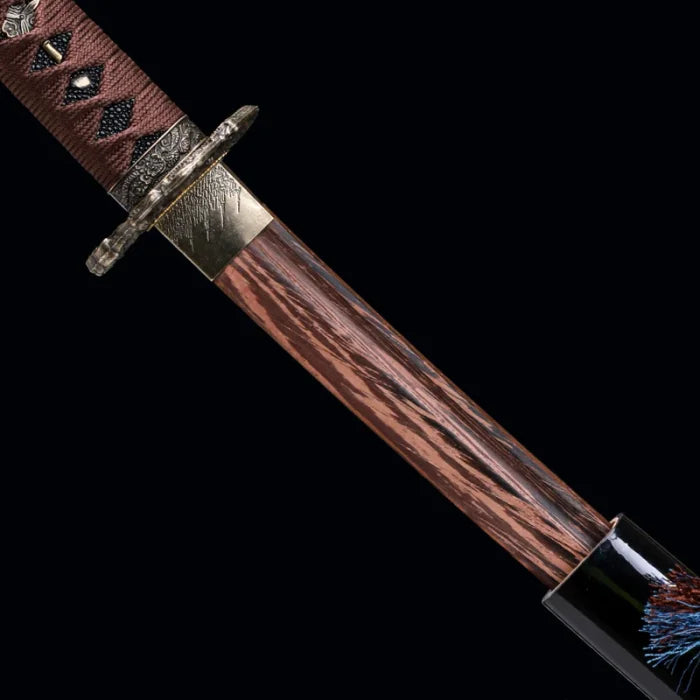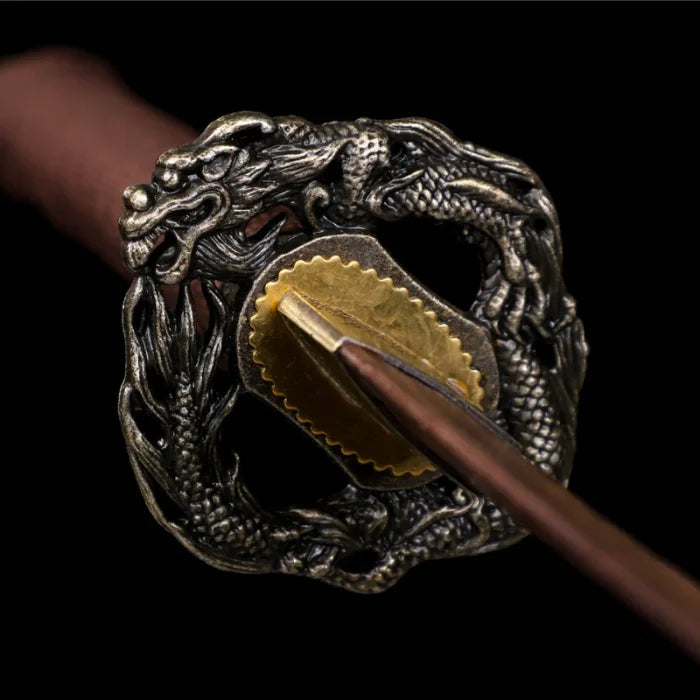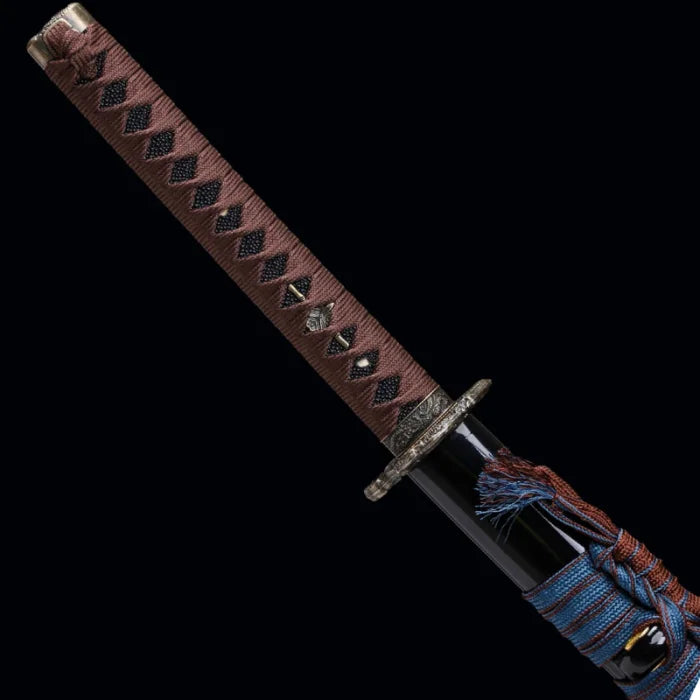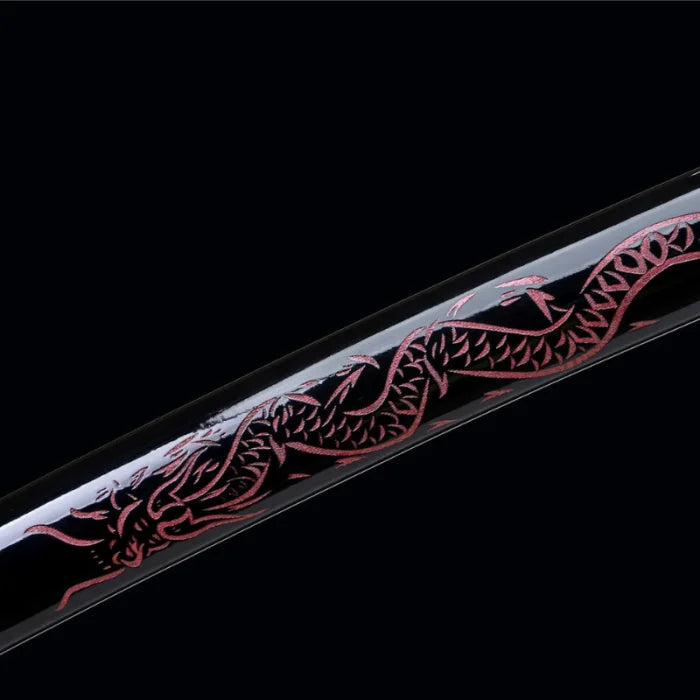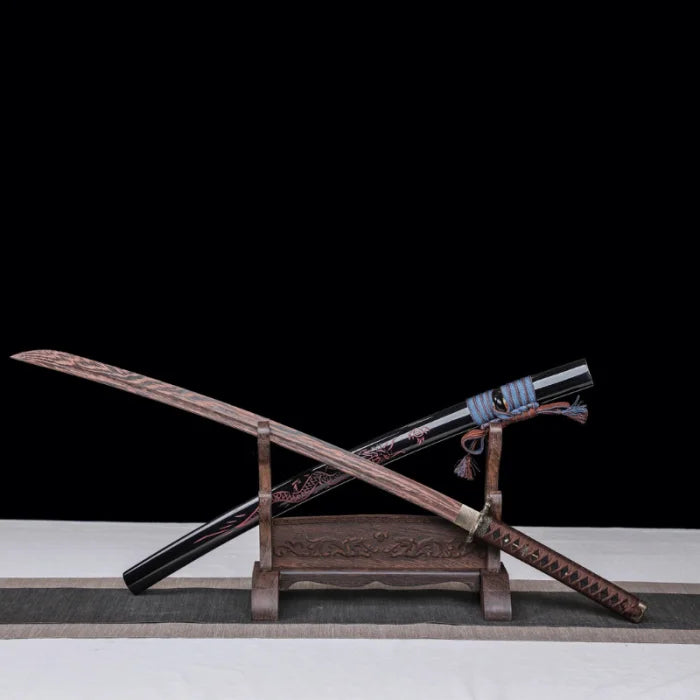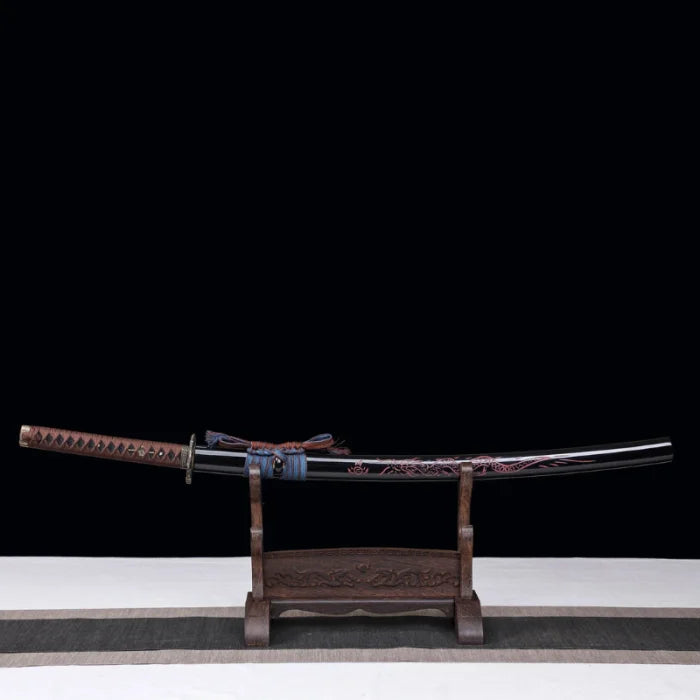 Black Dragon Wood Katana
---
Black wooden dragon katana

Experience the fusion of tradition, skill, and mythology in the Black Dragon Wood Katana. This katana, with its distinctive dragon-inspired design and superior wood craftsmanship, makes it a highly sought-after piece.

What sets this katana apart is its unique fusion of aesthetic prowess and attention to detail. The sheath or saya is painted pitch black, and features a majestic dragon painted in pink, signifying strength and wisdom. The golden tsuba or guard, designed in the form of a dragon, adds to the grandeur of the Black Dragon Wood Katana, making it a prized possession.

Delving into the Bamboo and Rosewood Blade

Bamboo: the Heart of the Blade


The Black Dragon Wood Katana uses bamboo in its core. Recognized for its flexibility and durability, bamboo provides the katana with the resilience it needs, mirroring the strength of the samurais who wielded these weapons.

Rosewood: the Soul of the Blade


The outer layer of the blade is expertly crafted from rosewood, known for its beautiful grain and hardness. The choice of rosewood gives the Black Dragon Wood Katana an elegant look, further enhancing its aesthetic appeal and making it a truly outstanding addition to any sword collection.

Average processing time: 0 to 3 working days.

Average delivery time:

USA & Canada: 7-14 days
Europe: 7-14 days
Rest of the World: 12-21 days

Feel free to reach our team if you have any question:

info@katana.store

Please note that our katanas are hand forged according to the Japanese tradition and know-how. Depending on the complexity of the model, our blacksmiths may require additional time to forge your Japanese sword.