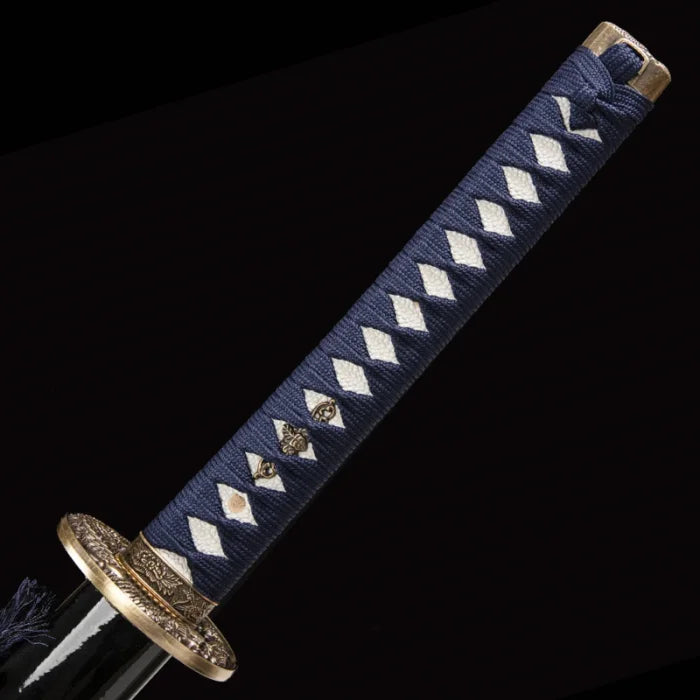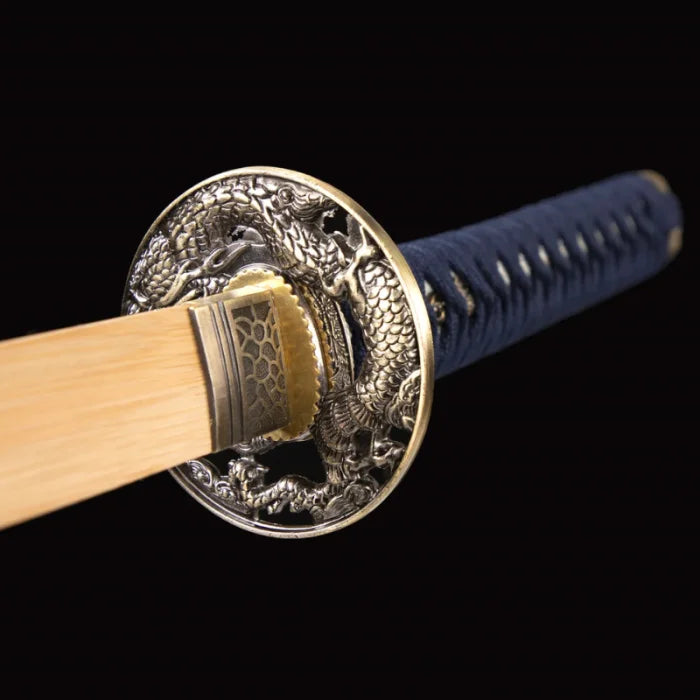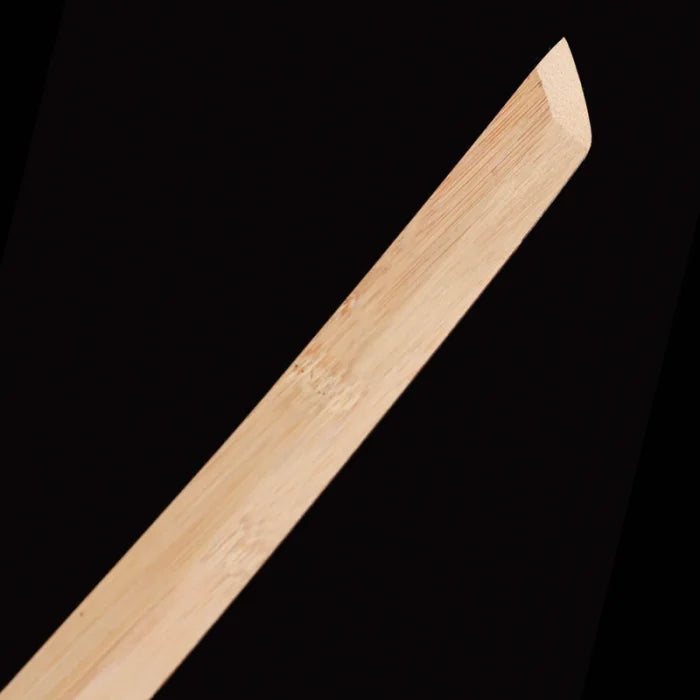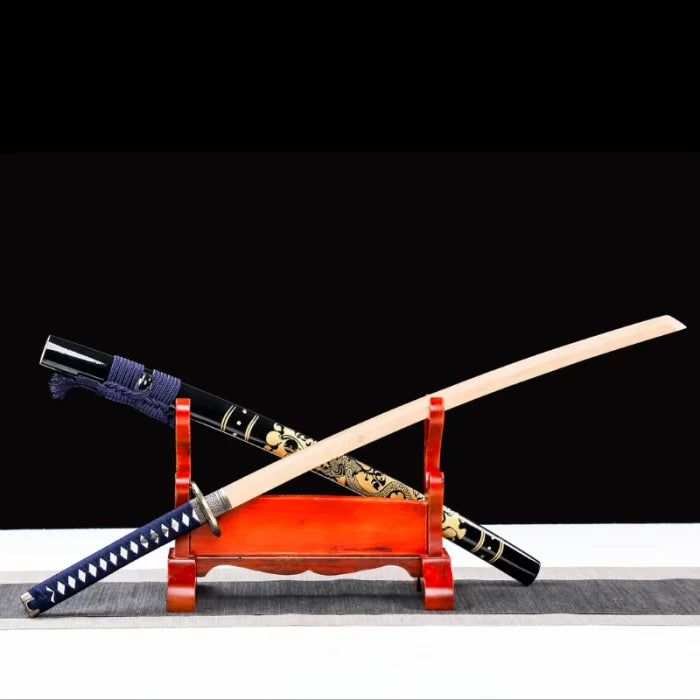 Black Bokken Golden Dragons
---
Hand-crafted Black Bokken Golden Dragons




This unique piece, carved meticulously from quality wood, not only stands as a symbol of strength and agility but also embodies artistic excellence. Its all-black composition, highlighted by a brilliantly painted golden dragon, elevates its aesthetic appeal, making it an eye-catching piece for both practitioners and collectors.

Intricate Design and Aesthetic Brilliance

The standout feature of this bokken is undoubtedly its intricately painted golden dragon on a jet-black sheath. Dragons, a significant symbol in Japanese culture, represent wisdom, power, and the forces of nature. This bokken captures the essence of this mystical creature, wrapping it around its sheath, thus merging functionality with greatness.

Premium Wood Construction for Enhanced Durability

Crafted from high-grade wood, this bokken ensures a perfect balance of weight and sturdiness. Ideal for practitioners aiming to refine their skills, its wooden nature offers the safety of practicing without the perils associated with a sharpened blade. Whether you're rehearsing your kata, engaging in kenjutsu, or simply admiring its splendor, the Black Bokken Golden Dragons stands firm and resilient, testament to its premium construction.
Average processing time: 0 to 3 working days.

Average delivery time:

USA & Canada: 7-14 days
Europe: 7-14 days
Rest of the World: 12-21 days

Feel free to reach our team if you have any question:

info@katana.store

Please note that our katanas are hand forged according to the Japanese tradition and know-how. Depending on the complexity of the model, our blacksmiths may require additional time to forge your Japanese sword.